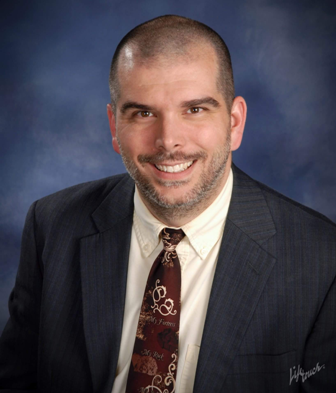 The Rev. Scott Shetter
Pastor Scott is a native of western Pennsylvania, raised near historic Saxonburg in Butler County. Scott did not come to the ministry directly. Instead, he chose a rather circuitous route to being obiedant to God's call.
Having been raised in the church, Scott has been active in ministry all his life. He began teaching Sunday school at an early age and participated in camp and mission work.
Scott went on to college at Liberty University were he utilized his gifts as a musician while completing a B.S. in Broadcast Marketing and Management. Eventually, this would lead to his employment with Salem Media at WORDFM/WPITAM in Pittsburgh.
Scott returned to school and earned an AST in Computer Electronics and Engineering Technology. During this time at Salem and in the midst of his education at ITT, Scott met and married his wife, Kimberly.
While raising two daughters, Scott and Kimberly would both leave Salem Media. Scott would continue on at ITT teaching computer repair, DC and digital electronics, operating systems and network protocols, and more. Though he loved teaching he could not continue to ignore the call to ministry.
The journey to get his MDiv. through Pittsburgh Theological Seminary was completed in 2011. However, it was during this time that he became Temporary Supply for FPCCS in 2010. Together the church and family worked to see Scott complete his degree. In October 2011, Scott was ordained, and the church called him to continue as their pastor.
Today Scott is working on a DMin. in Discipleship through Liberty University. Scott and Kimberly love rescuing dogs, particularly Italian Greyhounds, enjoy time with their grandson, Beckett, their older daughter, Lauren's son, and preparing for their younger daughter, Taylor's wedding to her fiancee Zachary. When they get a break from their busy lives, you will often find them on the back porch reading or find them watching period dramas. The Lord continues to pour out His blessings.